Anderson
Collision Center
Proudly serving the Greater Cincinnati area for 50 years.

 
Less than one mile from: Mercy Health Anderson Hospital, Cincinnati Children's Hospital Anderson, Anderson Towne Center

Full Service Collision Repair
Dents, unibody repairs, wheels, headlights, glass, lease return repairs

Automotive Refinishing
On all vehicle makes and models

Lifetime Warranty
On all repairs

Pickup, Delivery & Towing
We can pick up your car and you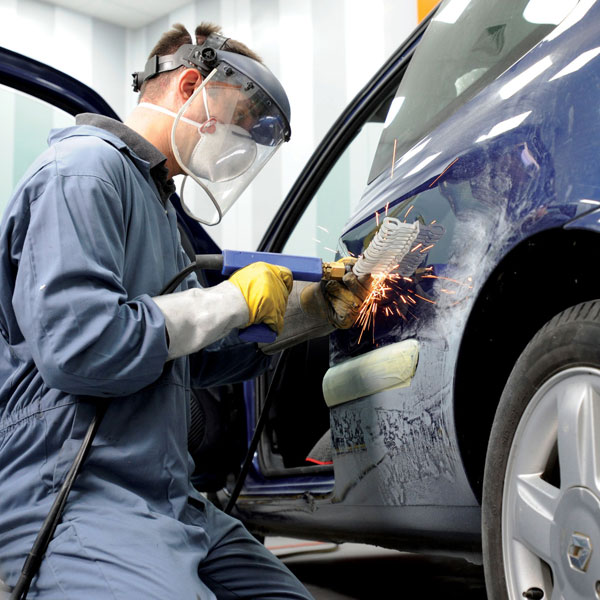 Let's get you back on the road
Anderson Collision Center (previously Bert's Body Works) has been family owned and operated for over 50 years.  Located off of State Road in Anderson Ohio, we are a state of the art, full service collision repair center and auto body shop serving the Cincinnati area.
Anderson Collision Center is one of the Smith Family Collision Centers along with Boruske Brothers Collision Center (Dayton, Kentucky) and Jerry Ernst Collision Center (Kellogg Avenue near Lunken Airport).
Our experienced expert technicians and a highly trained and dedicated friendly staff repair ALL vehicle makes and models.  We provide a lifetime warranty on ALL services.  We accept all car insurance plans, so whether you are paying out of pocket or through your insurance company, we can help.
Collision Repair Certifications
"Anderson Collision was exemplary from the initial estimate all the way through to completion of the work. Brad and Greg were accessible, flexible in scheduling and communicated the status throughout the process. Brad was patient as we had questions and ensured that our SUV was in perfect condition when it left their shop. When we picked up our SUV it was even cleaned inside and out. You can tell they truly care about you and want to do everything they can to help. If you want your vehicle to look like new again, take it to Anderson Collision."
"Brad and his crew are committed to providing excellent customer service.  They handled everything with my insurance agent so it made the process easy for me (including help with the car rental). They offered prompt and accurate responses to all my inquiries. Repairs were done in a timely manner. I highly recommend Anderson Collision."
"I am writing to say express how happy I am that I chose the Anderson Collision to repair my car. I chose Anderson Collision based off their 5 star reviews, and I'm definitely glad I did. They went above and beyond in their care for my car and for me while my car was in their shop. My rental through Enterprise was about to expire and although the repairs were completed, they weren't completely satisfied and wanted to have a little extra time to really make sure every little thing looked good and was in working order. Anderson Collision not only  took the time to call me and tell me they weren't satisfied, they also paid for an extra day through Enterprise for my rental so they could complete the job. I have told anyone and everyone I can about Anderson Collision and if I ever needed repair work again, large or small I'd go back. They made you feel like family and not a customer. Thanks again guys, you truly OUTSHINE the rest."
"I had damage to my 2020 Tesla Model S a couple of months ago.  Tesla didn't have an opening to even inspect the car for 2 months, but I wanted to get it fixed sooner than that.  I'm new to the Cincinnati area and I ended up finding Anderson Collision on Google near where I live.  I figured I'd go for an inspection.  I met Brad and Greg and they were truly amazing.  They took the time to talk to me on several different days, explain to me exactly what they would do and were upfront about what they couldn't do with my Tesla.  Even though they aren't Tesla certified, they do work on aluminum cars and they did a phenomenal job on my Tesla!!  My final bill was less than what I had expected when I dropped off my car.  They were finished with it promptly and they called me several times to update me on the progress so I could make proper arrangements and I really appreciated that.  They washed and cleaned the whole car inside and out the day I picked it up (totally didn't expect that!).  They even took care of returning the rental car.  These people are truly Godsend.  Very honest and respectable.  I give my highest recommendations for Anderson Collision.  They'll be the first I call next time I need anything car-related."
Rupesh

Send us a text message